Metro Washington Auburn Club
Auburn Alumni Association - 2019 Season
After our successful 2017 and 2018 seasons, President Susan D'Antoni asked It'sWilder to complete the trilogy and work on the 2019 season, which we happily accepted.
This year's design showcased a new design & layout while simultaneously staying true to the Auburn spirit, and giving the club a unique look and feel that was consistent & beautiful across all platforms.
For the 2019 season we felt we needed a new design and started exploring different information layouts but with a focus on photography. Each week's game consisted of multiple elements and was custom designed for that opponent with multiple layouts for twitter, instagram, facebook, and the newsletter. It was then scheduled & posted at strategic times throughout the week to maximize engagement & visibility.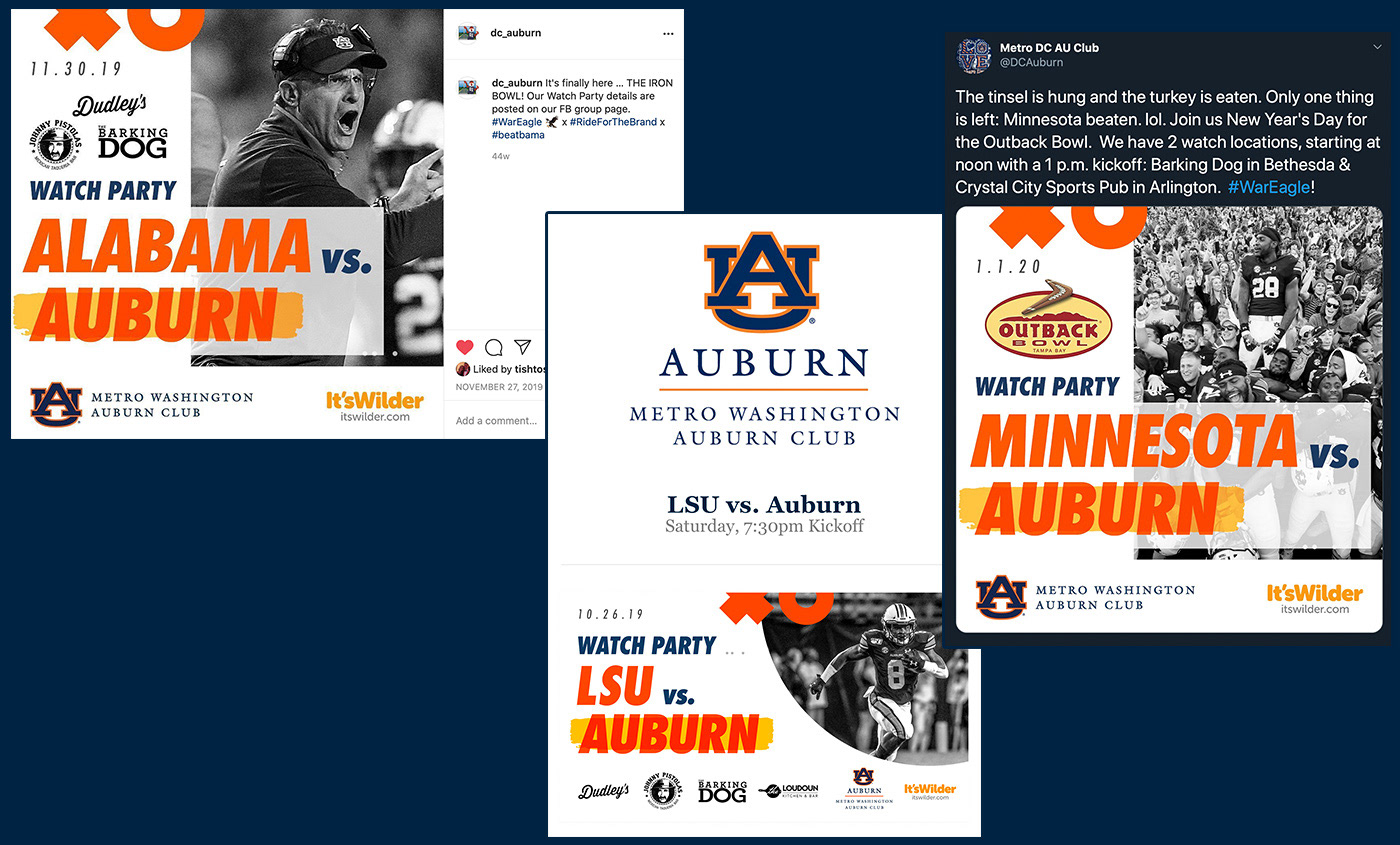 01.1 GameDay Matchup Versions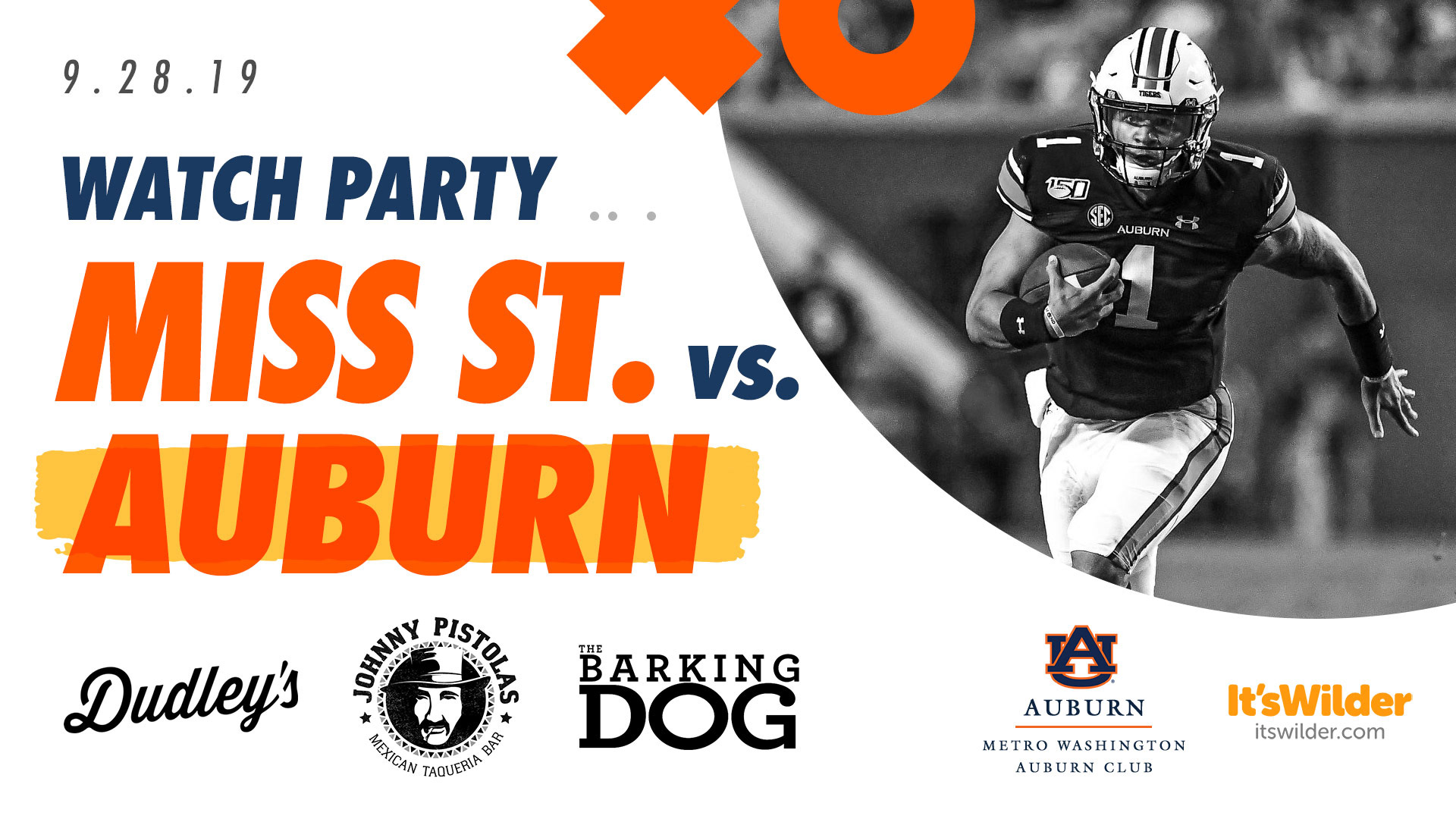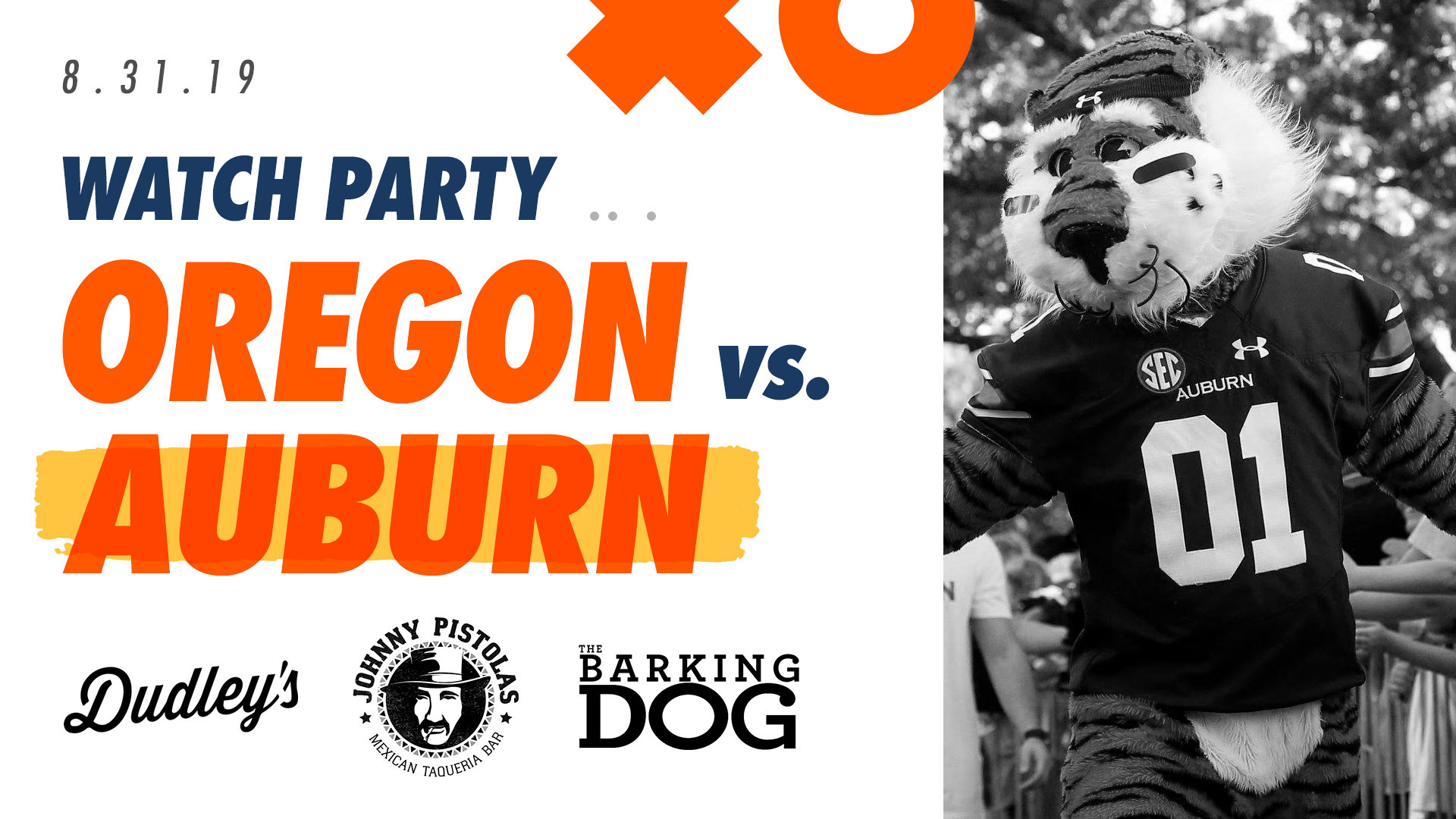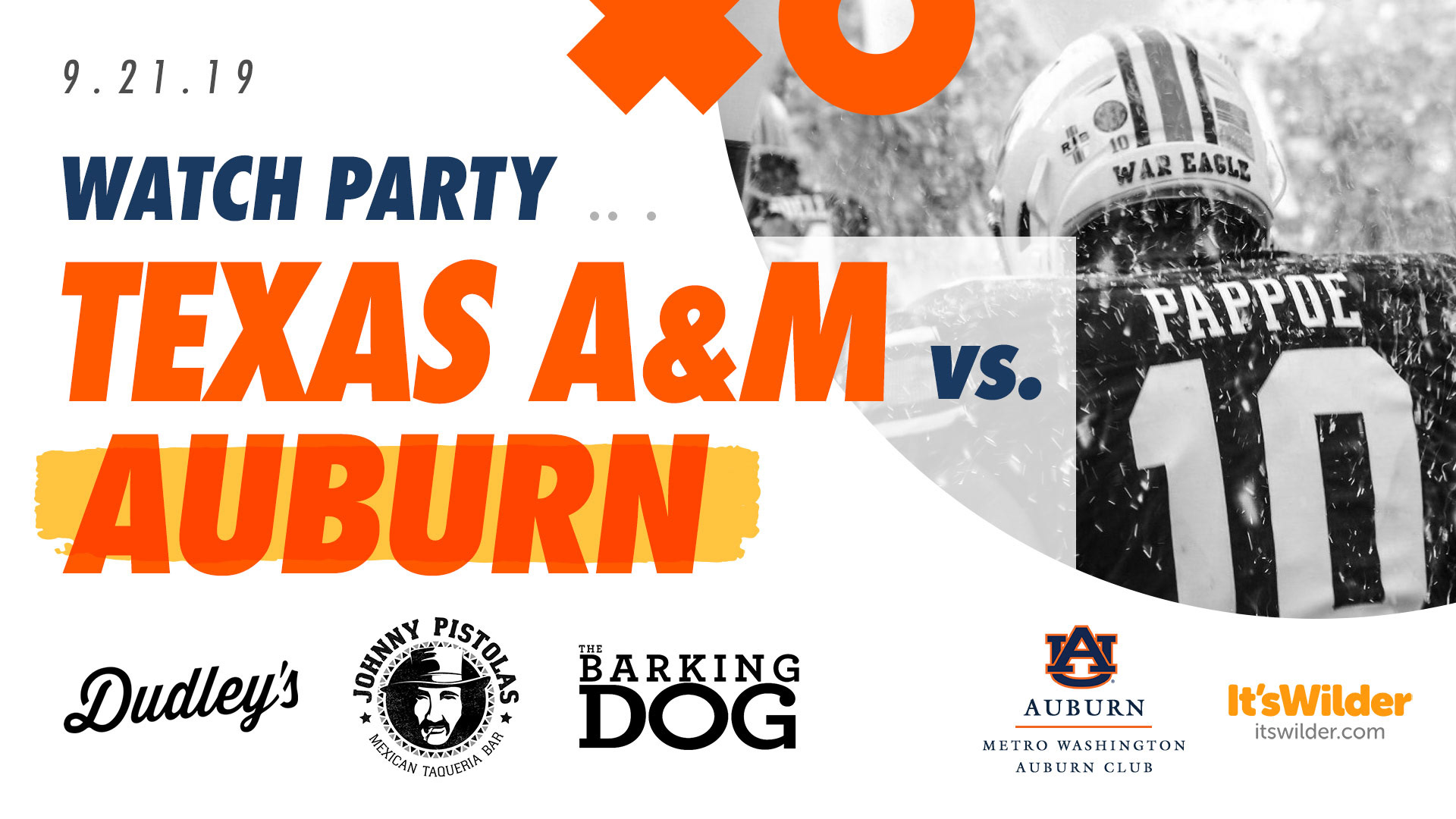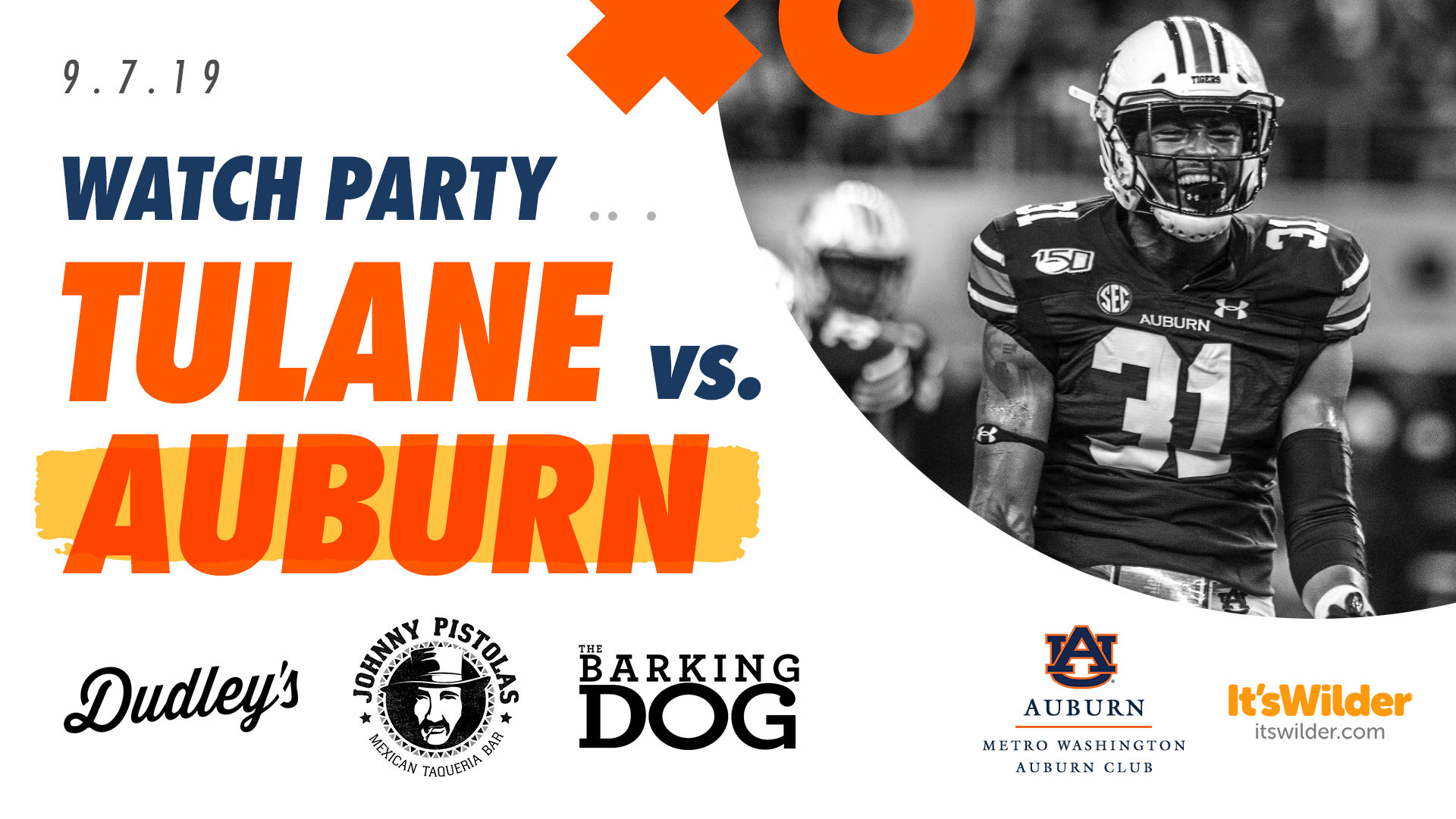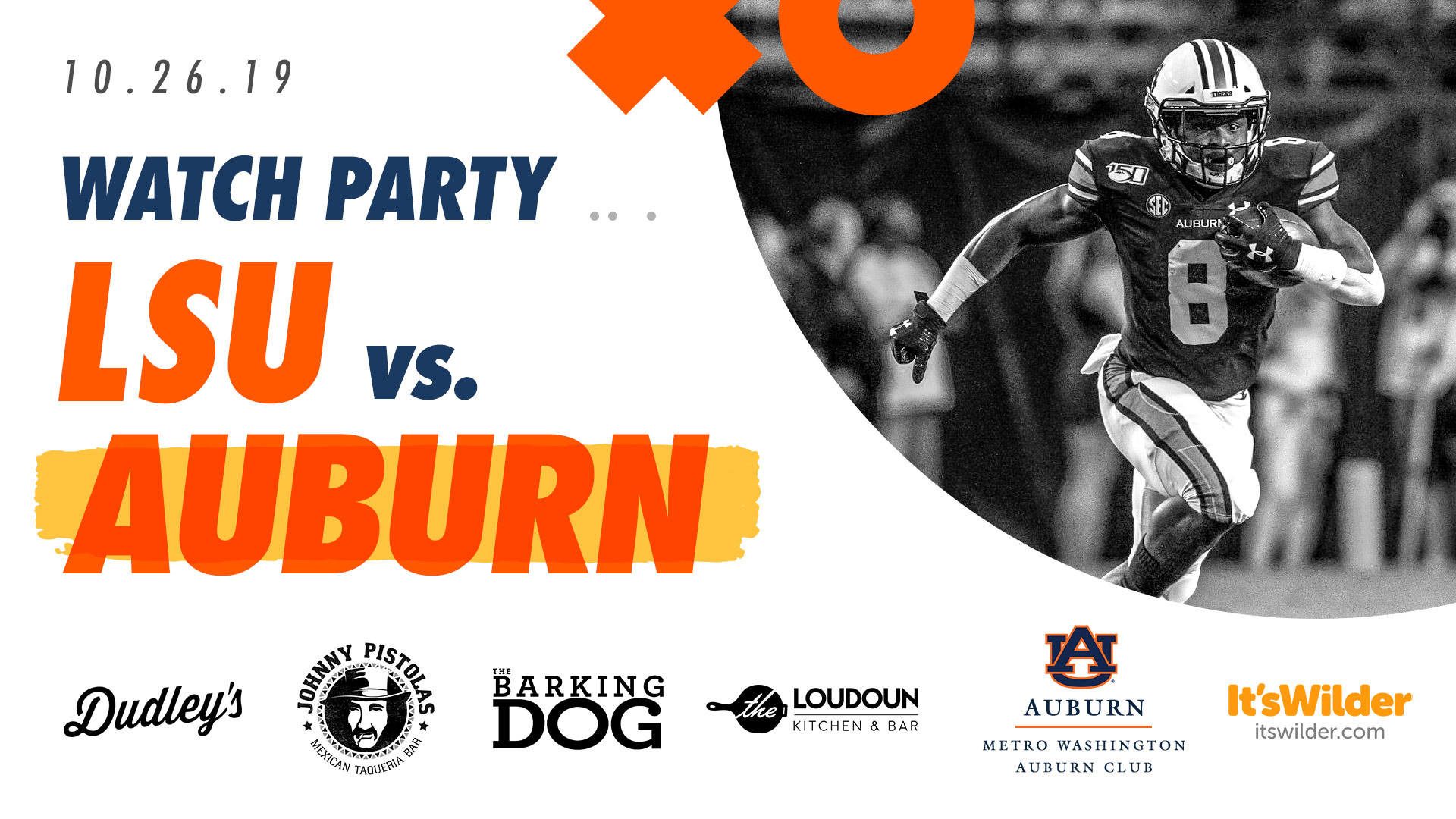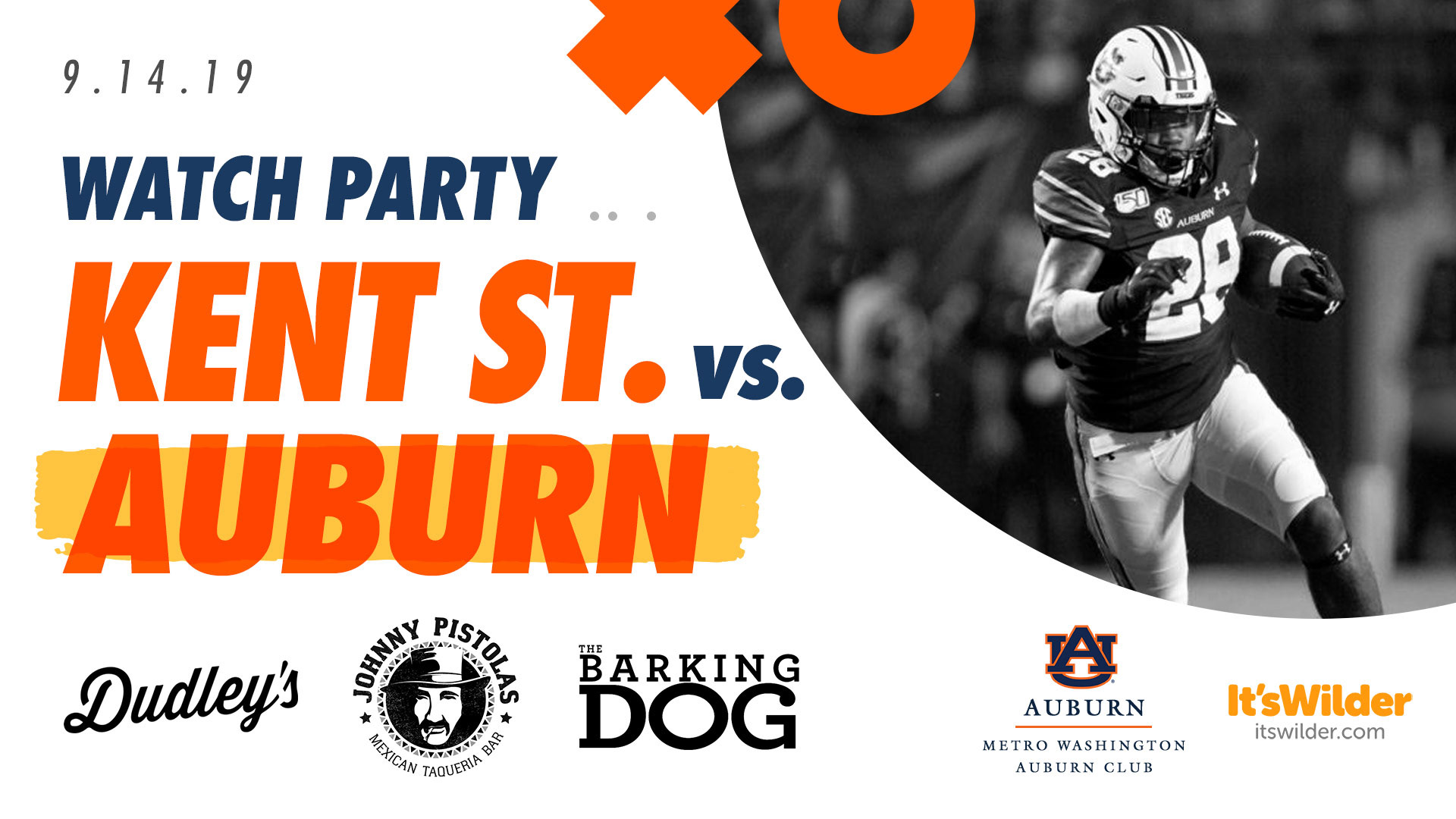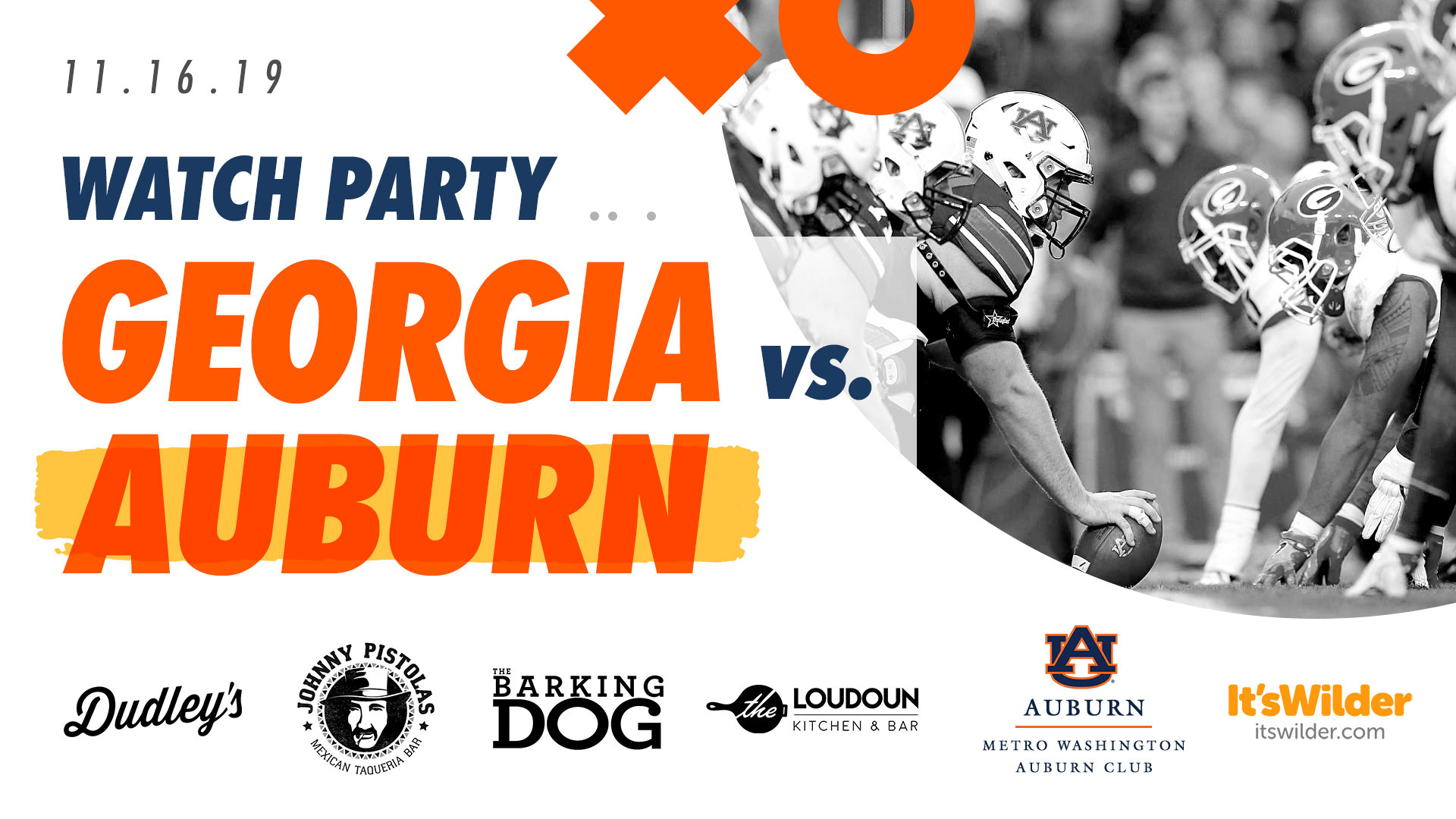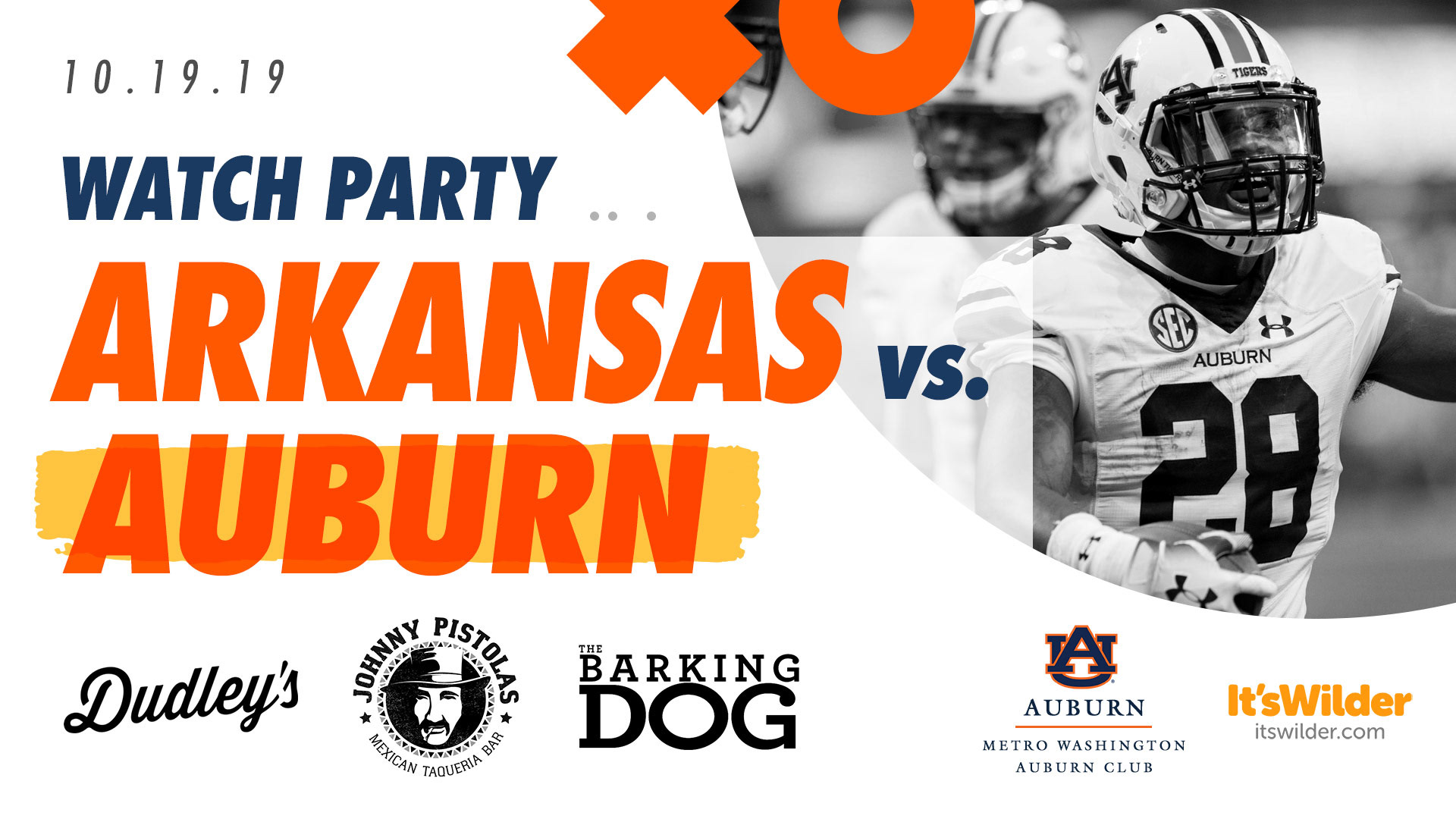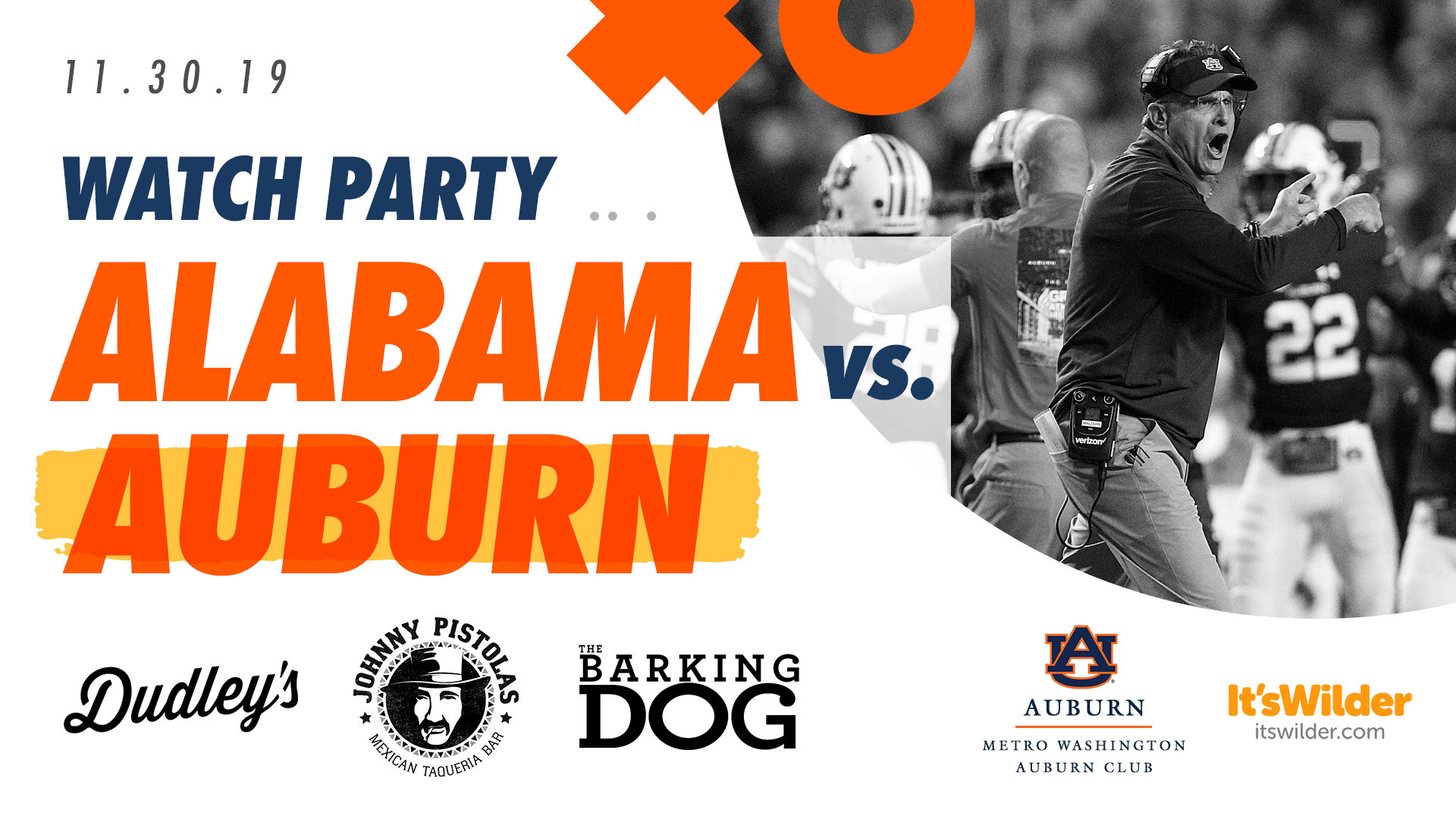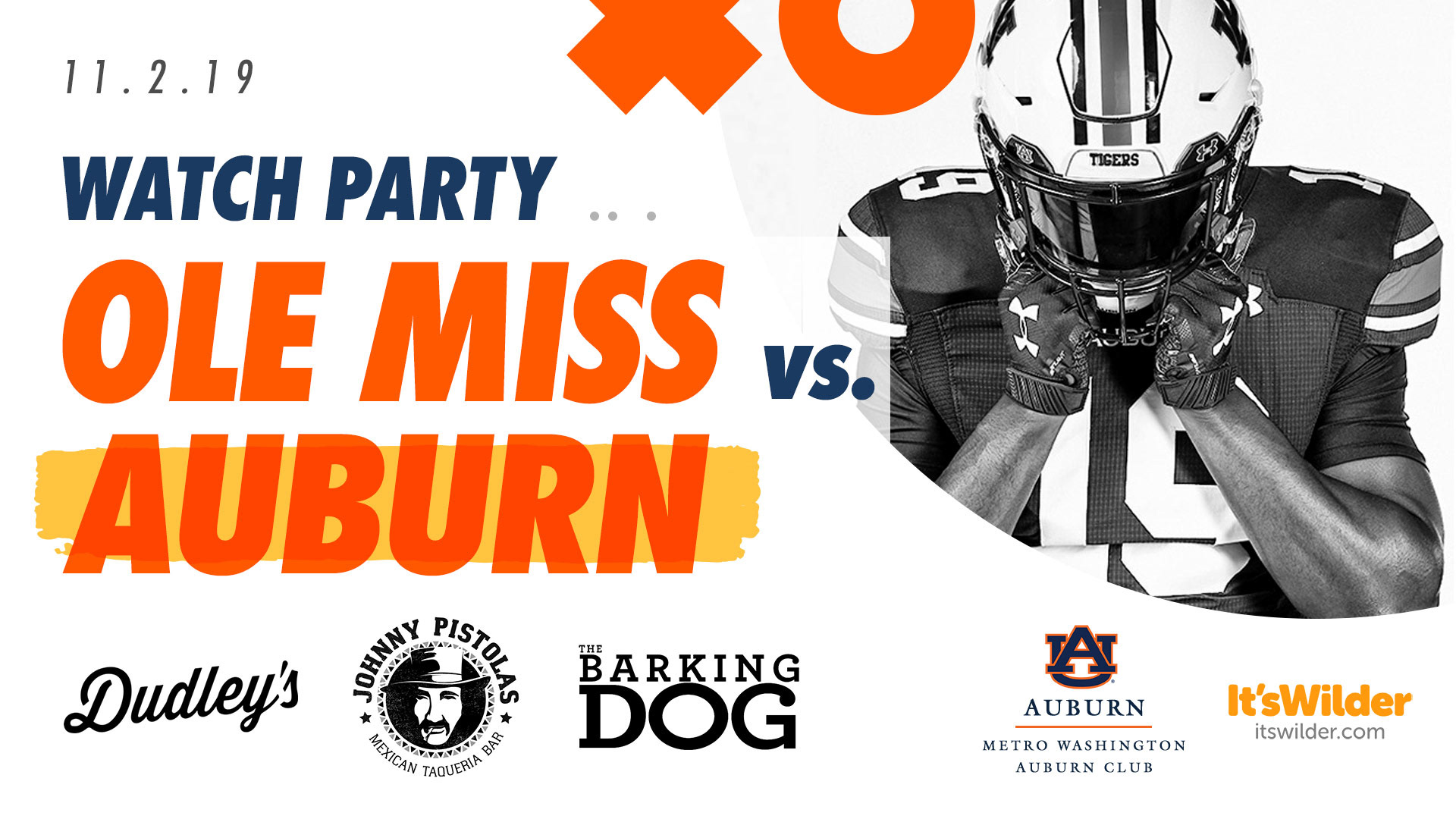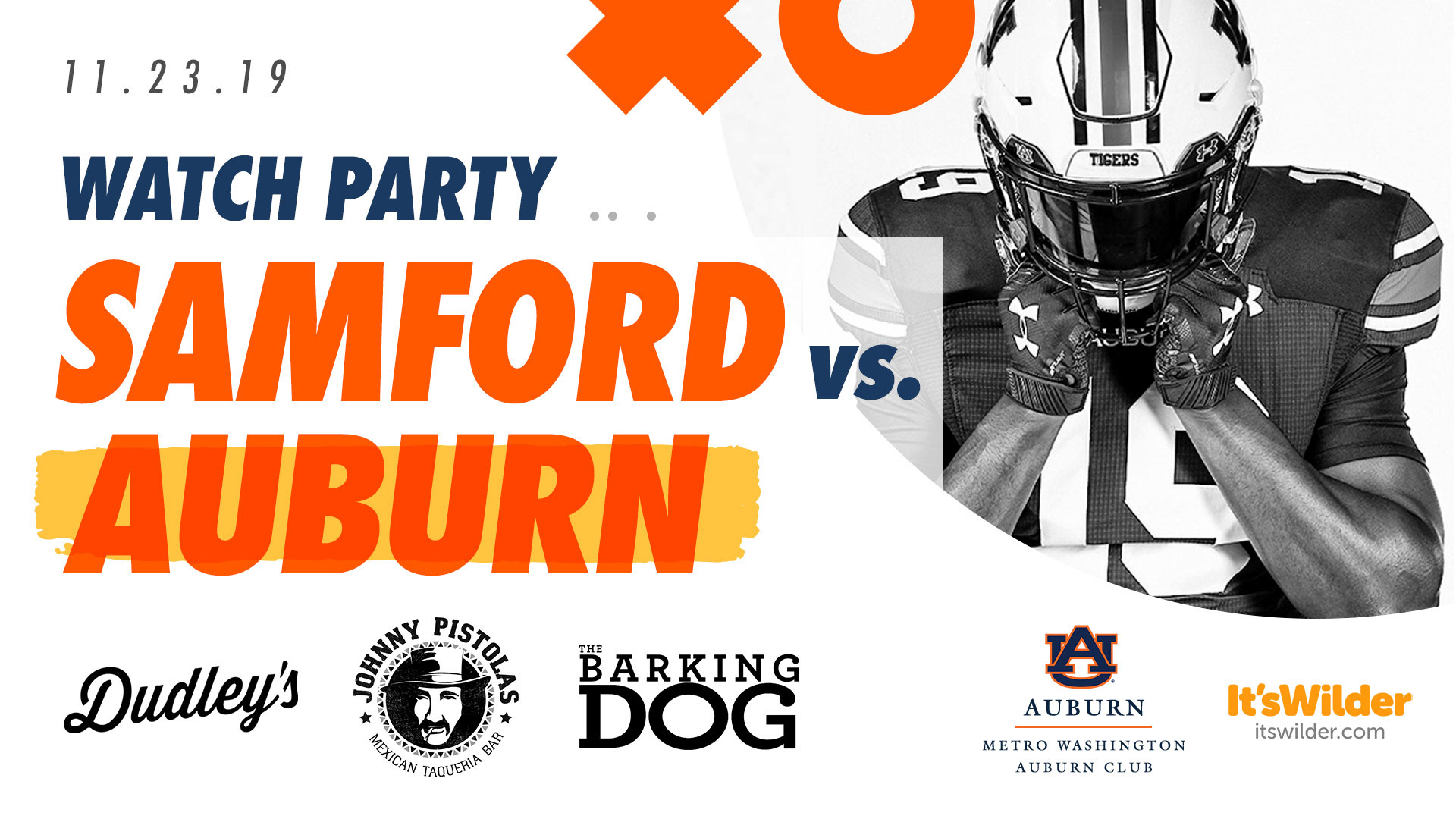 Each week a facebook event was created for our recurring Watch Parties, allowing alumni and fans who RSVP'd to get reminders and even have robust discussions around the game events.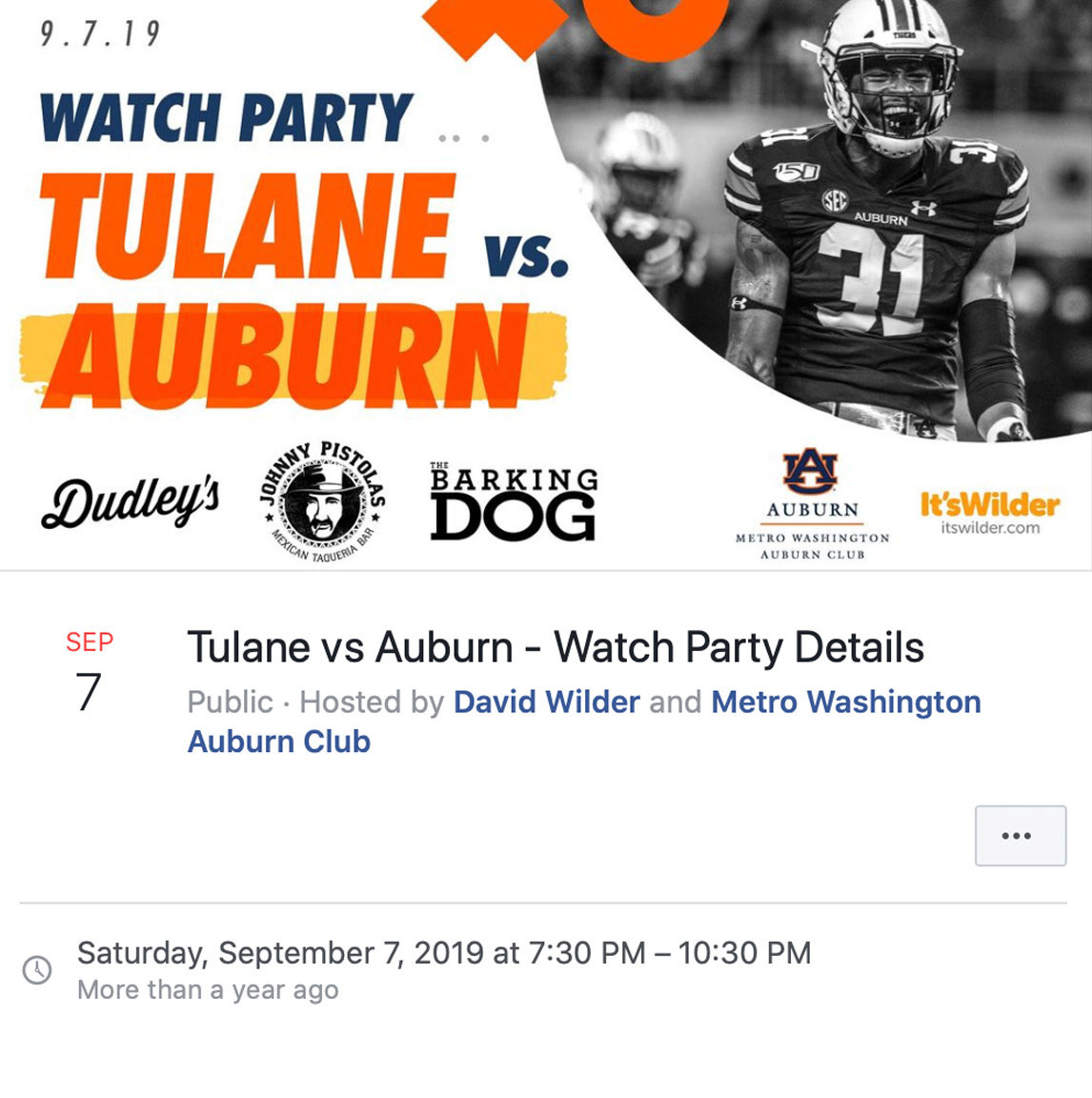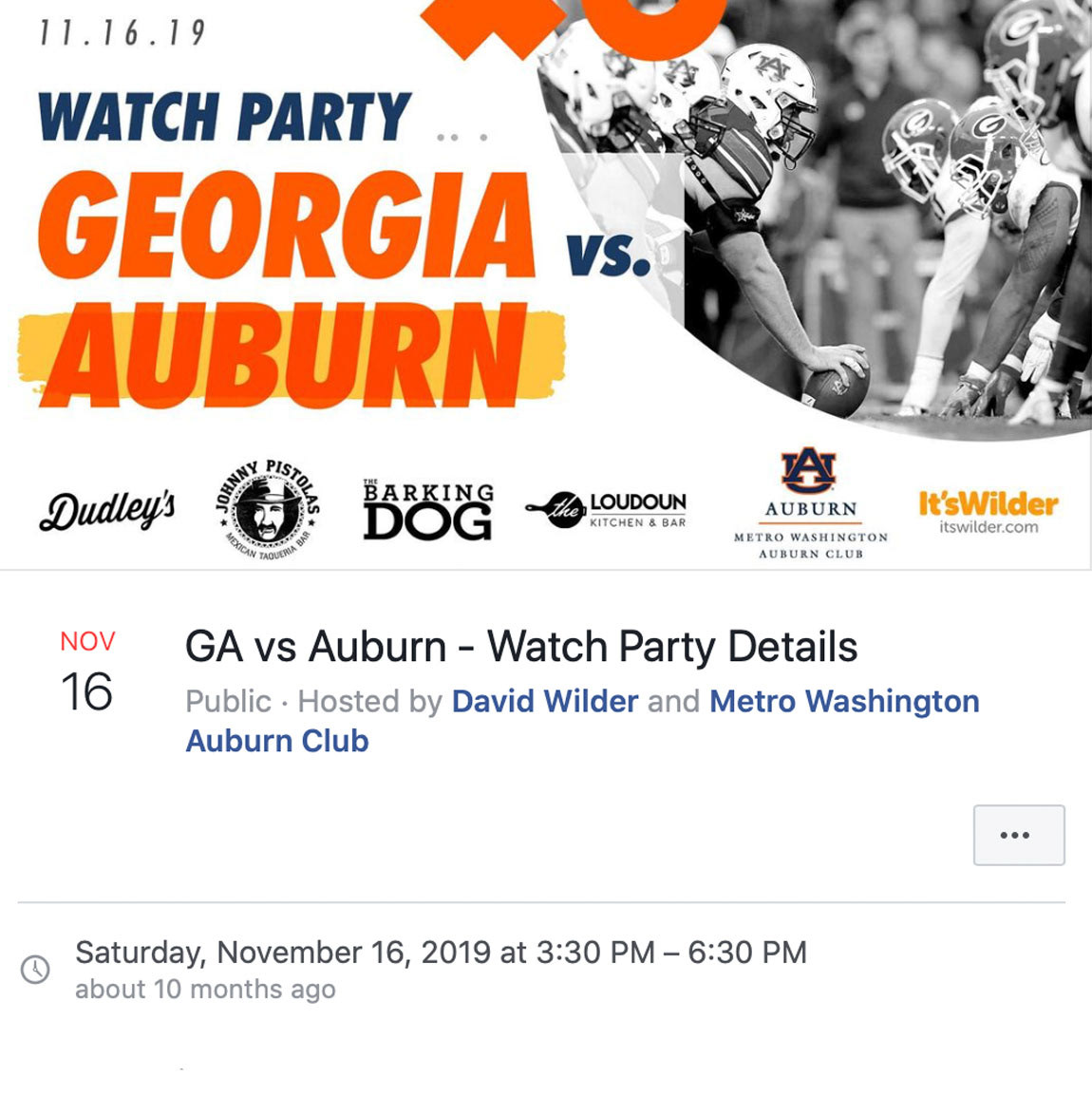 Every Saturday morning, It'sWilder would post a new graphic to each social account, with an iconic photo from the Auburn facebook feed or one of our previous Watch Parties, to excite the fan base. This allowed the club to get the conversation started early and continue throughout the day.

03.1 GameDay Photo Versions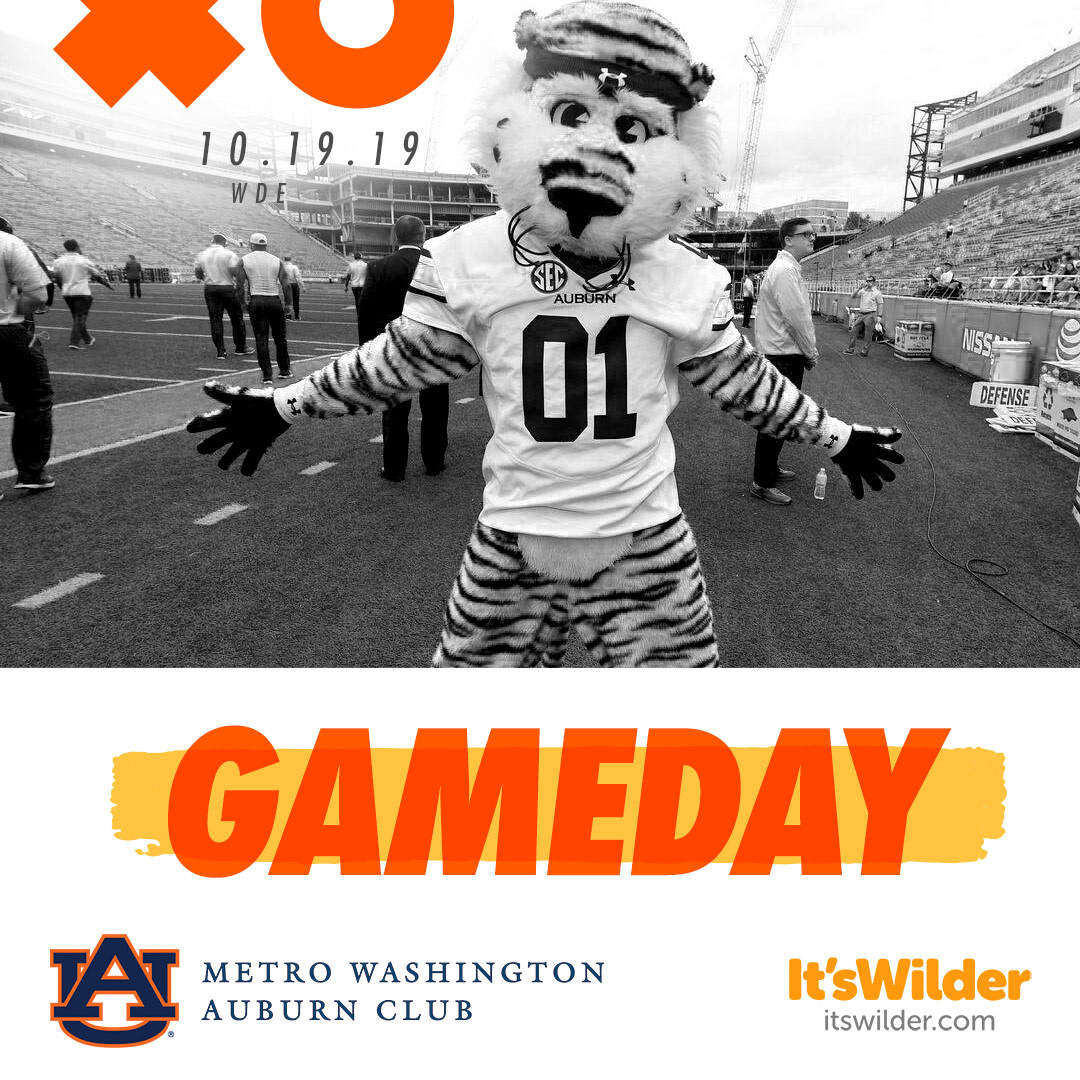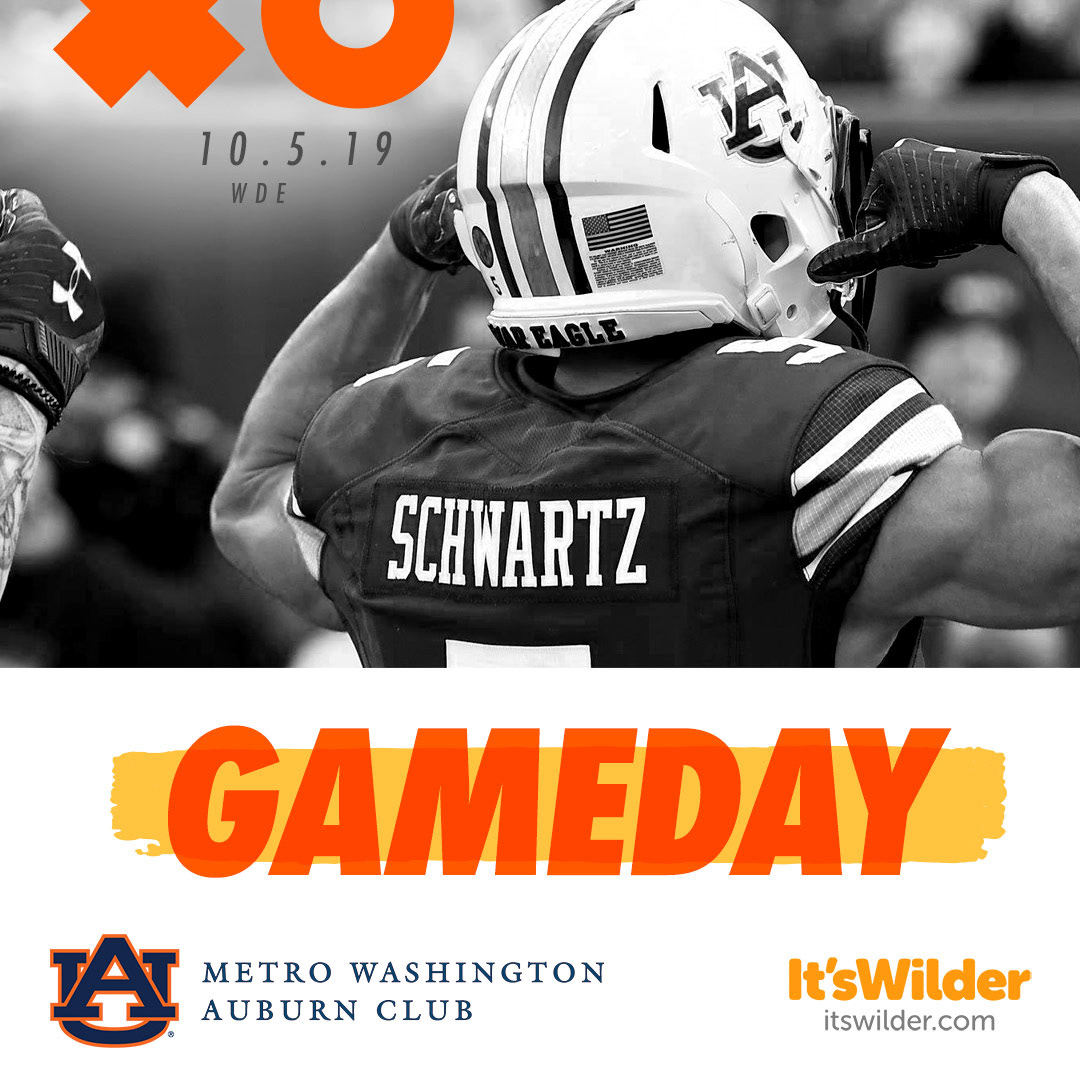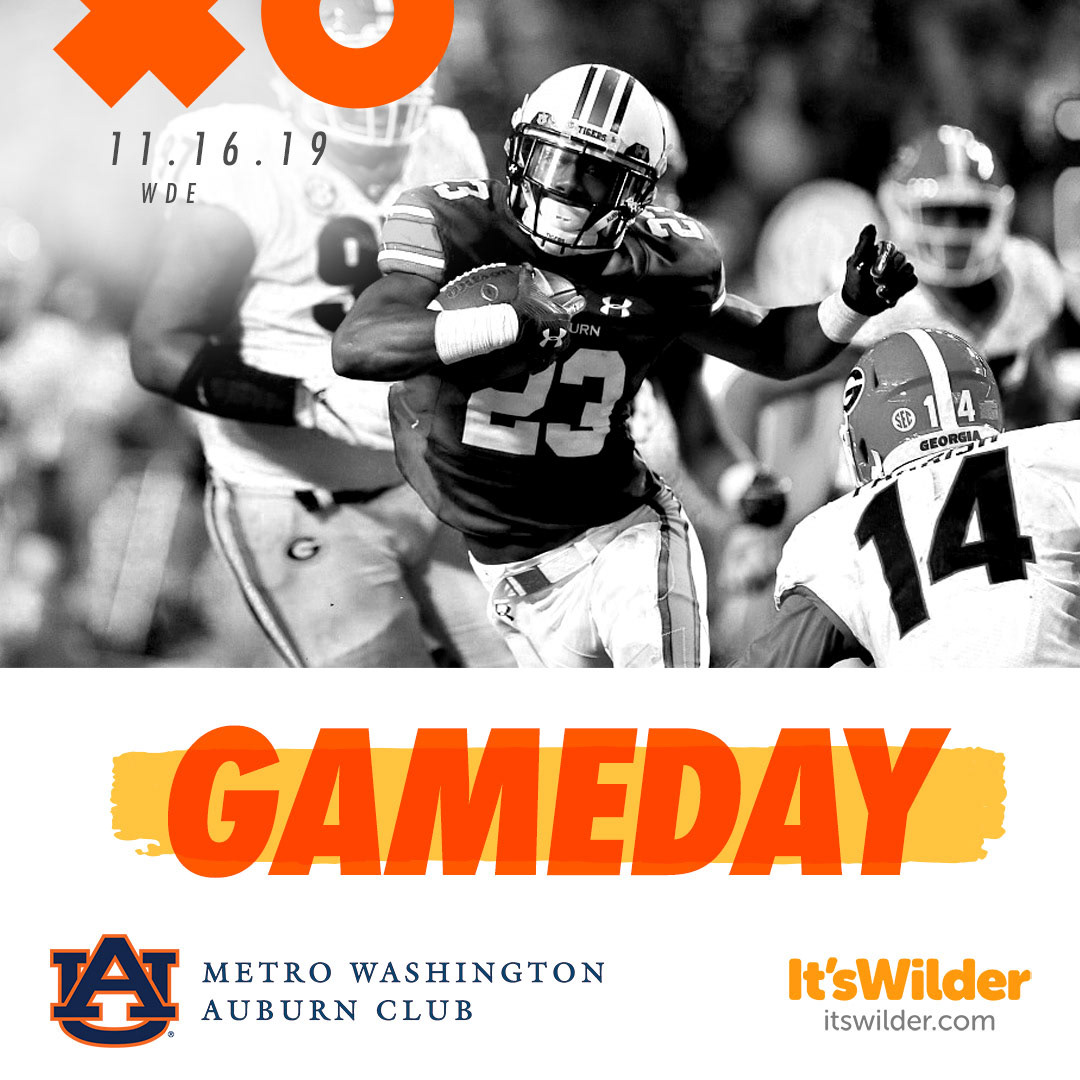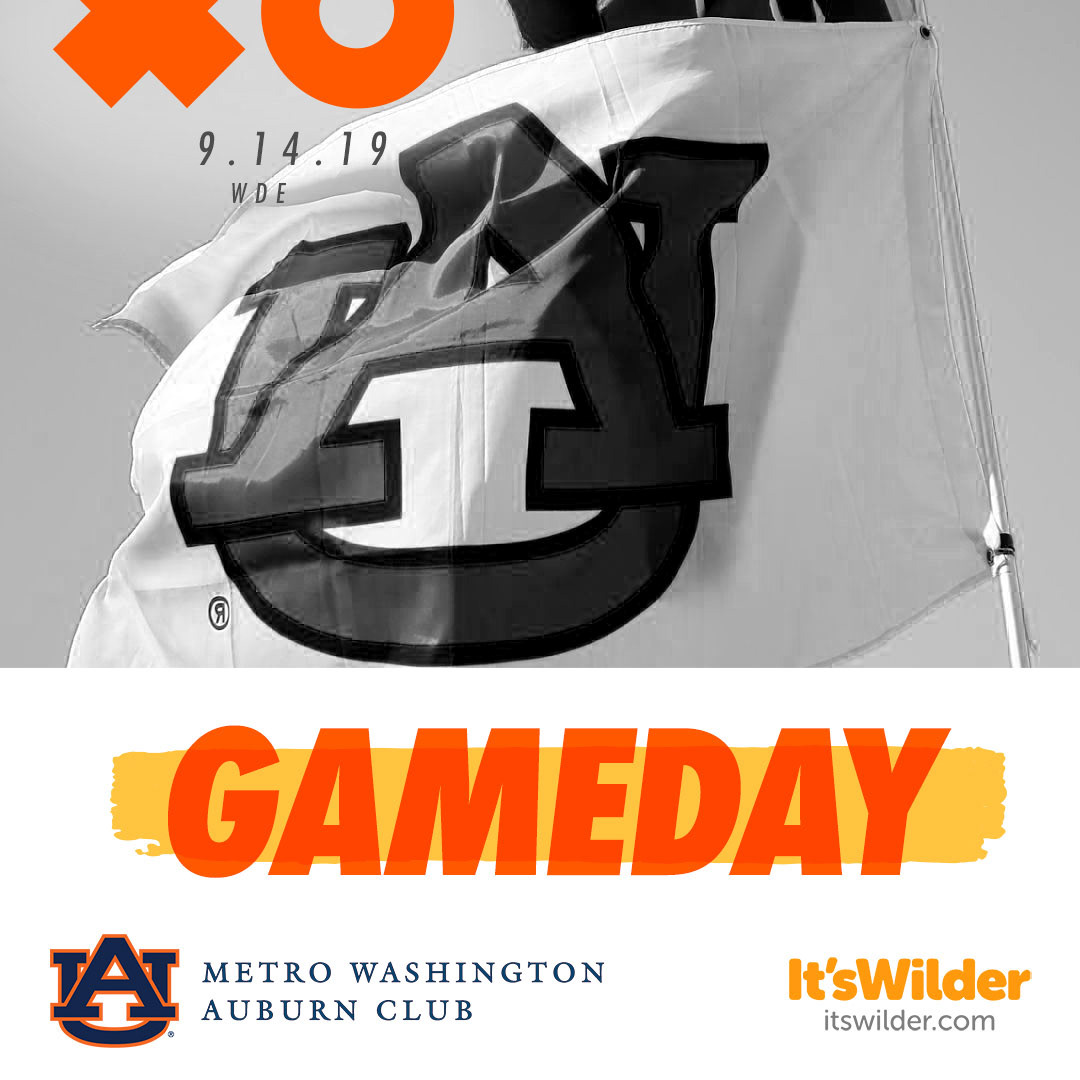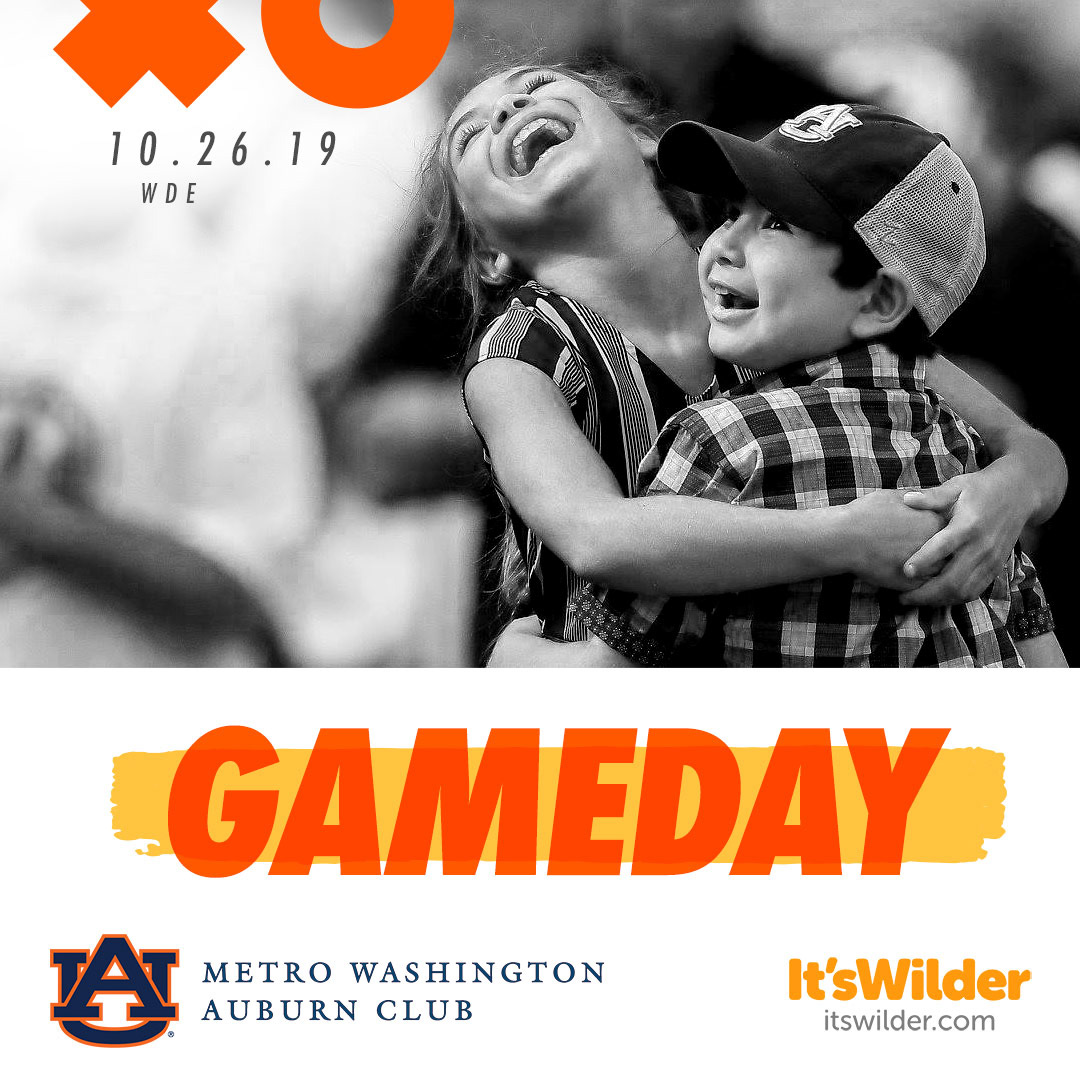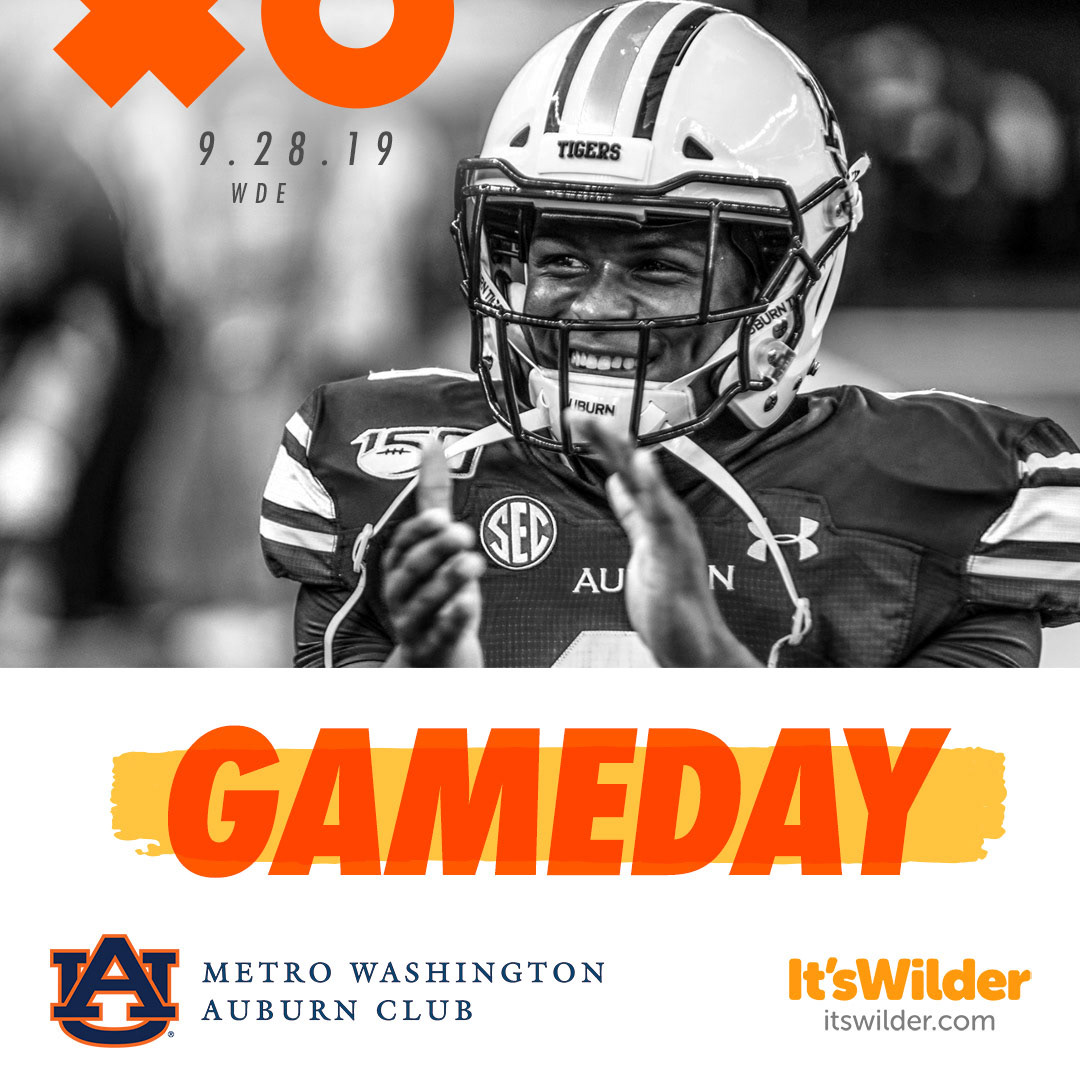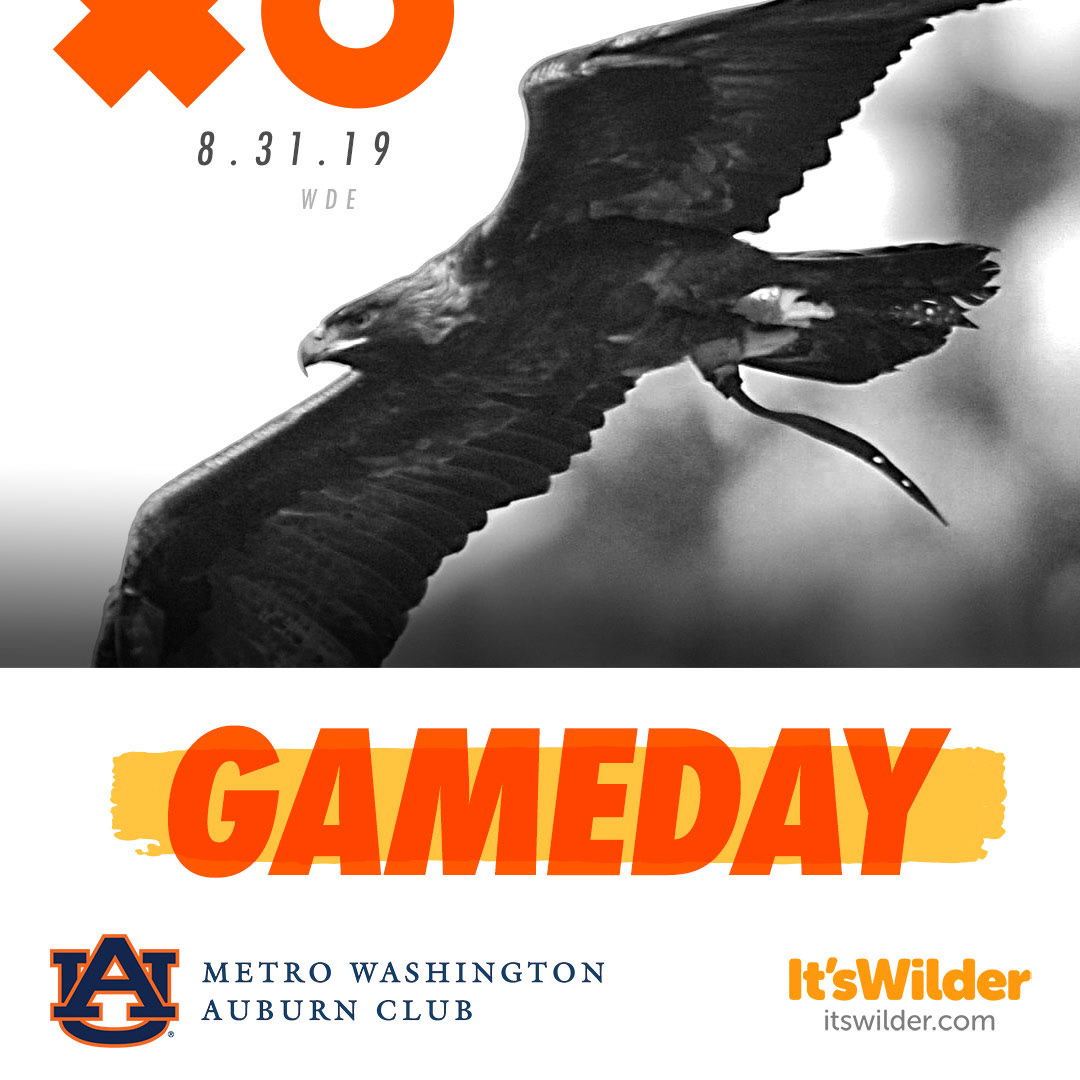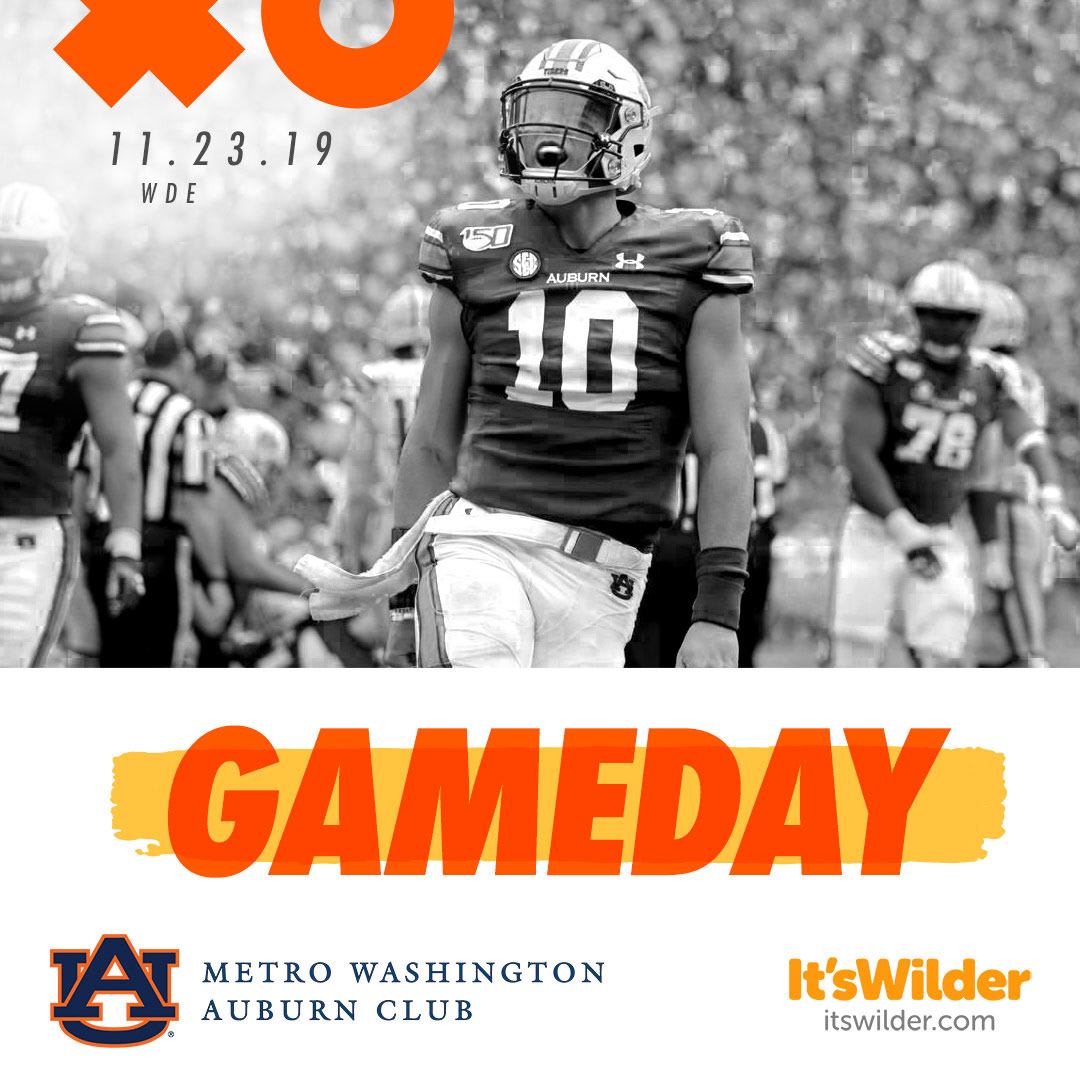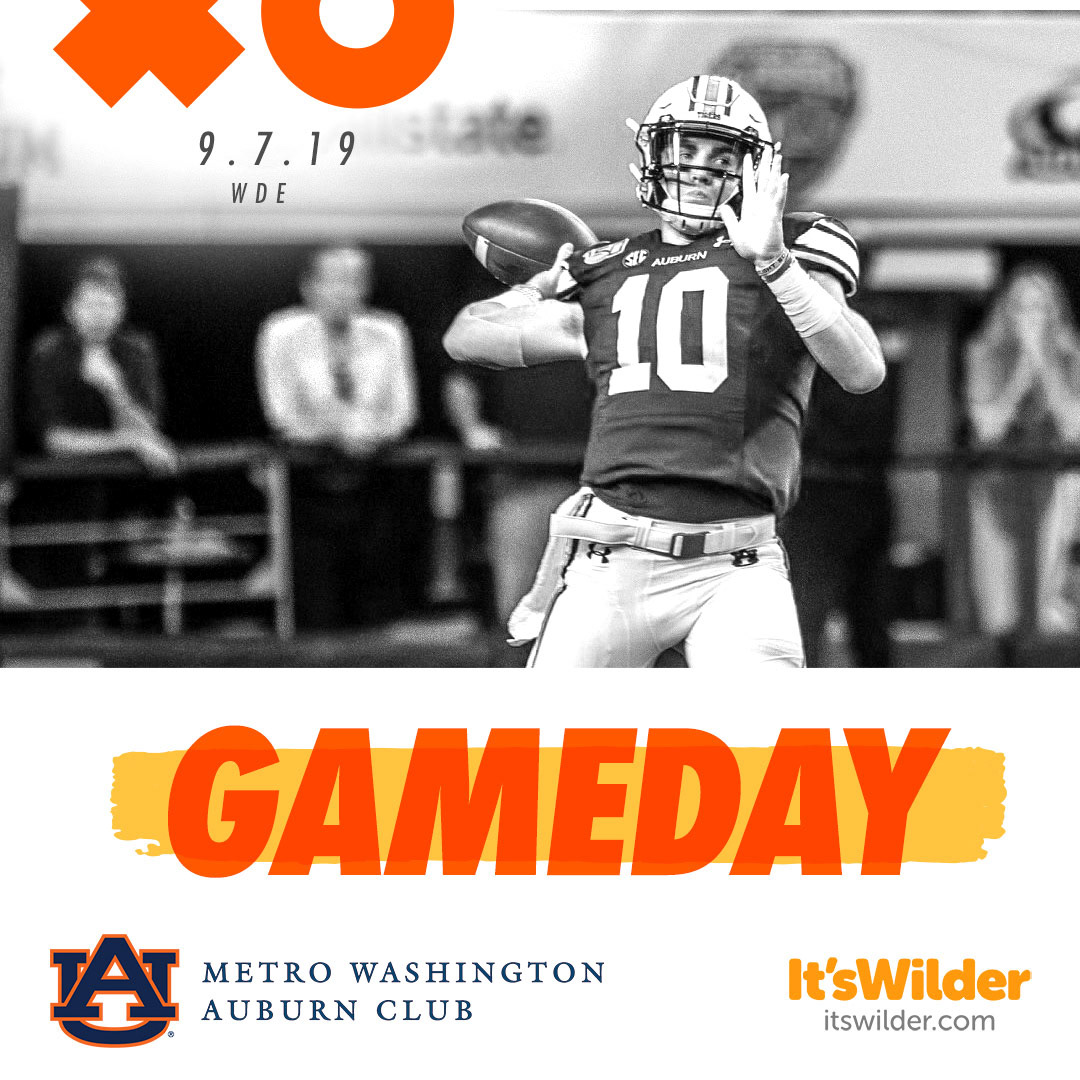 As Auburn rose and fell throughout the season we posted the team's AP Poll ranking each week to keep fans informed and engaged.